Age of Life Insured: 30 years
 
Rajeev (life insured) opts for Reliance Nippon Life Increasing Income Insurance Plan having policy term 25 years with base sum assured of Rs 1 Lac and annual premium of Rs 22,966. He opts for income with maturity benefit option, under the policy.
 
Scenario I: If Rajeev survives throughout the policy term, following benefit is payable.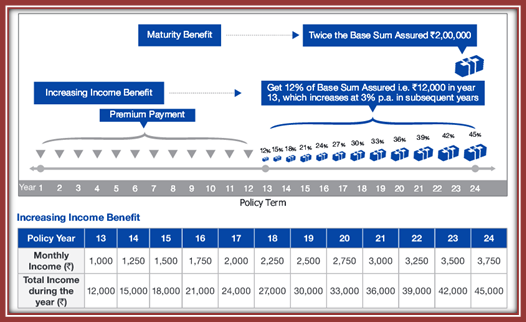 Scenario II: In case of demise of Rajeev during the 6th policy year, the nominee receives a benefit of Rs 2,29,660 as lumpsum, and the policy then terminates.