Raman at 30 years, wants to buy Future Generali Pearls Guarantee to get regular money backs along with life protection. He opts the plan with the policy term of 16 years and a sum assured of Rs 2,00,000.

Scenario A: Raman Survives the Policy Term

If Mr. Raman survives till the maturity of the policy term, he receives Guaranteed cashbacks of Rs 20,000 is payable at the end of each year after Premium Payment Term till maturity plus Rs 1,40,000 as Maturity Benefit.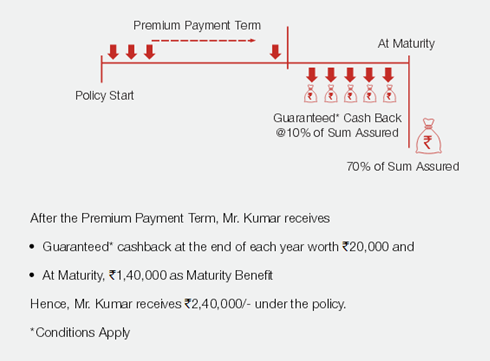 Scenario B: Raman dies during the Term of the Policy

In the event of demise of Mr. Raman during the policy term, Rs 2,40,000 is payable as the death benefit. This payout helps nominee to get the financial assistance, when he is not around.