Mr. Kumar aged 30 years, is leading a happy life with his wife ananya and a daughter sanya. He wants to build a corpus amount, so his family can achieve their dreams such as sanya's education, her marriage, etc. He also wants to ensure financial security of the family, in case of a mishap. He thus opts for Aegon Life iInvest Insurance Plan with the policy term of 20 years, premium payment term of 20 years, annual premium of Rs 50,000 and sum assured of Rs 5,00,000.

Scenario A- Maturity Benefit: In case of his survival till maturity of the policy, the Total Fund Value is payable on the maturity date. You can receive this benefit as a lump sum or structured payout by using 'Settlement Option'.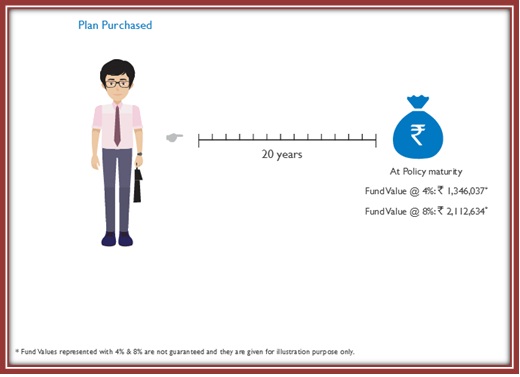 Scenario B- Death Benefit: In the event of his death at the end of the 1st policy year, the Death Benefit payable is higher of Total Sum assured on Death, Total Fund Value or 105% of all premiums paid.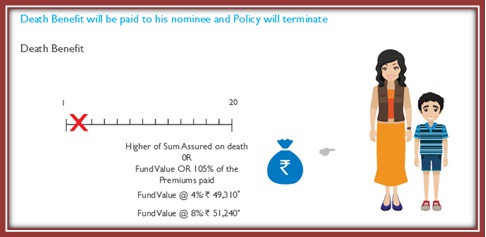 Scenario C- Partial Withdrawal Benefit: Mr. Kumar makes a partial withdrawal at the end of the 10th policy year, the applicable fund value is payable as the partial withdrawal amount plus the fund value is payable at maturity of the policy.